The Lakes Area affords its residents with some of the most beautiful country in Minnesota.  Of course you want your own little piece of it to be a perfect as possible.  That all starts with a weed free lawn.  At AccuLawn Turf Health we provide you with a better service by utilizing superior products and services to achieve unmatched results.  That sounds like some cheesy tag line but the truth is, after years of applying fertilizer and weed control products in North Dakota in the early 2000's and years of mowing service in the Lakes Area, we have learned what products work and what doesn't.
We use dry fertilizer products that can feed your lawn for many weeks, where liquid products that some of our competitors use will leach into the soil below the root line very quick only giving your lawn short amount of time to absorb it.
The herbicides we utilize are of the highest quality so you can count on getting the best results.  There are not many companies that can do a good job on the creeping charlie and crabgrass that are such common problems in our area, but we can.
The best part is that our products do not harm the lakes that attract us to this area in the first place.
So put your lawn care in our hands and get the piece of mind that you will have a beautiful lawn and not harm the environment we live in!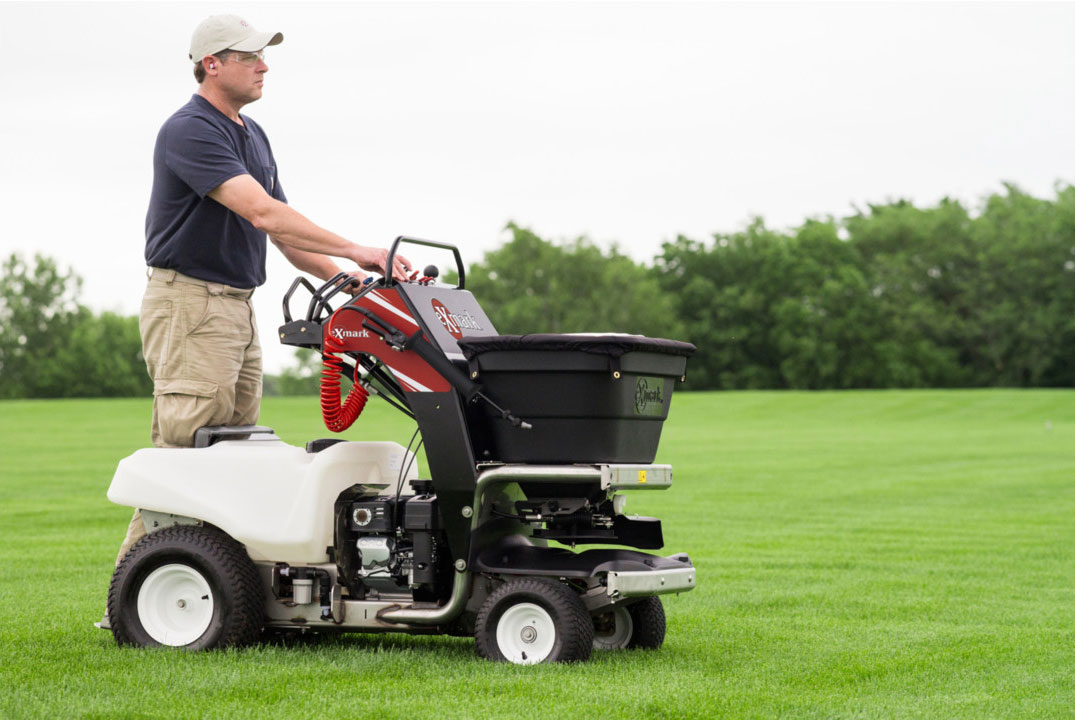 The AccuLawn Turf Health Difference
Product & Timing...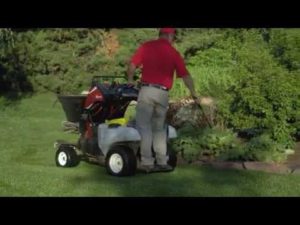 These two factors play a huge role in the results you get when doing chemical applications.  AccuLawn uses better fertilizer and herbicides than our competitors to get better results.  But the best products can not do it alone.
Most of our competitors in the area use a 3 application system.  Spring, Summer, Fall.  The problem is, that unless your lawn gets its first application in the tiny window when mother nature allows the pre-emergent herbicide to work and the broadleaf herbicide to be effective, you still end up with weeds sticking around and popping up immediately following your first application.
This is because for the pre-emergent to be effective it needs to be put down before the grassy weeds (crab grass, etc) germinate, and the broadleaf herbicide needs to be applied after the more common weeds germinate, like clover, dandilion, etc.
What will we do different?
AccuLawn Turf Health uses 4 application system.  This will allow us to get lawn treated with the right chemicals at the right times to allow you to have beautiful weed free lawn all spring, summer and fall.
We do not claim to be the cheapest in town and likely will not be.  This is because we do not use cheap chemicals.  We prioritize getting the best results.
Do I have to do all 4 apps
No, but we do Guarantee a weed free lawn for the growing season if you do! On the 4 application plan, if you have weeds coming thru a week after the 2nd application we will come back and take care of them at no extra charge.
***Weed Free Guarantee is for lawns that have thick, healthy grass.  If the sun can get to the soil, whatever is in your seed bed will germinate.  This means, YES, we can kill your weeds but is you have exposed soil, the weeds will come back.  Establishing grass in these areas is important and WE CAN HELP!***
***Mowing height plays a big factor in this as well.  Mow your lawn at no shorter than 3 inches with sharp mower blades.  Mowing at 3" or a little higher will help keep the sun from reaching the soil, and also help your lawn retain moisture.  Sharp mower blades cut like scissors vs a dull blade that rips and causes stress to the root system.***
PLANS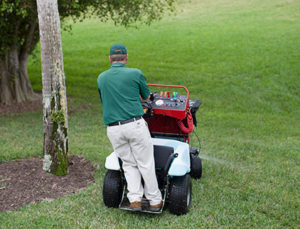 4 Application per season - general timing will be the first app would be applied in April or early May, when conditions are right with the following apps being applied roughly 45-60days apart.  THE 4 APP PLAN comes with the WEED FREE GUARANTEE
3 Applications per season - Three Applications spread out Spring, Summer & Fall.
1 or 2 application per season - We would want to discuss the needs for your lawn with you to find the best timing for the applications to get the results you desire.
Applications & Timing (on a 4 application plan)
Application 1 - Sometime between Mid/Late April - Early May (when conditions allow)
Application 2 - 45-60 days after Application 1
Application 3 - roughly 45-60 days after Application 2
Application 4 - roughly 45-60days after Application 3 (we call app 4 the "put your lawn to bed healthy" application)
DISCOUNTS!!
Prepay for 4 applications before the season and receive 5% off